od pobřeží k pobřeží
od Atlantického oceánu až po Středozemní moře
od Albarino po Monastrell
Ataman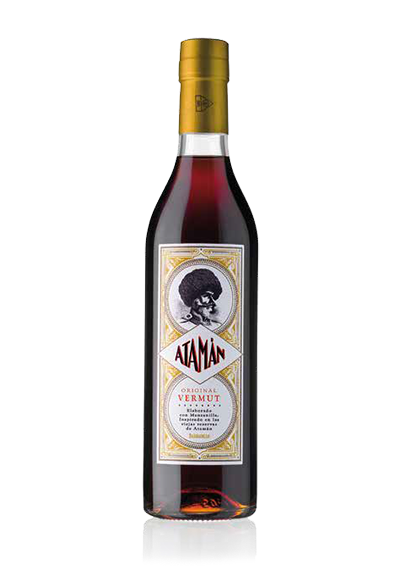 Vermouth made fundamentally with manzanilla from the historic Angioletti and El Toro winery centers, both in the Alto Sanluqueiio neighborhood.
Inspired by the old Ataman reserves: Quinados wines and old vermouths that have been kept at Bodegas Barbadillo for decades.
Ataman is a vermouth brand registered by Bodegas Barbadillo in January 1943. Sometimes we wonder what reason Manuel Barbadillo decided to use this name at that baptism. We have not the answer.
What we do know is that this Caucasian knight, general of the Cossack armies, is leaving today again the world loaded with character. Loaded with character ... and aromas of absinthe, quassia, bitter orange, rosemary, elderberries ...
Color
Vermouth
Producers
Barbadillo Bodegas
Grape
#Palomino
Color
Grapes
Regions
Producers
Producers