od pobřeží k pobřeží
od Atlantického oceánu až po Středozemní moře
od Albarino po Monastrell
Las Doñas
Since 2013, exceptional jams and chutneys have been on the market for all those who appreciate things made naturally, with love, dedication and of course with top quality raw materials ...

Remember that they are made only with seasonal fruit and sugar, a little lemon, spices and the love of three unique women. It is their hands and the enthusiasm they put in that have shaped what you have in front of you ... Bravo for them !!!

Jams and chutneys "Las Donas" are the only ones on the market, 100% natural, they lack any chemical element such as flavor enhancers, preservatives, stabilizers etc ...

Every day more, jams are a magnificent complement to any meal. The pairings with cheeses, foie gras, meats, fish etc are very successful with a range of sixteen flavors, perfect for all tastes and combinations.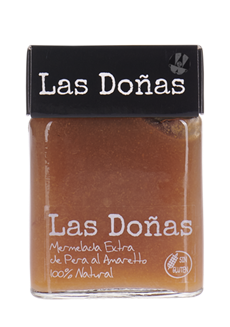 Top-quality pear jam with Amaretto 285g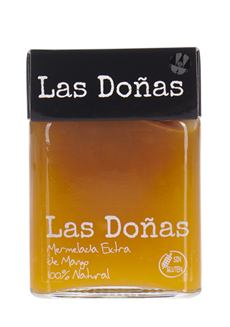 Top quality Mango jam 285g
Color
Grapes
Regions
Producers
Producers