od pobřeží k pobřeží
od Atlantického oceánu až po Středozemní moře
od Albarino po Monastrell
Godelia Bodega y Viñiedos
Bodegas Godelia is located in El Bierzo, a unique landscape and exceptional environment for winemaking. Located in the northwest of Spain, El Bierzo is a region surrounded by mountains that forms a large valley cut through by the Sil River, with a wide array of soils and orientations in its vineyards. The richness of the soil, combined with the age of the vineyard, makes it a unique place to produce high quality wines.

Right on the Camino de Santiago, the winery is located on the route through El Bierzo. Literally. The French Way of Saint James goes past the front door. It is the exact point where the countdown to the last 200 km begins and the pilgrim's final stage before arriving in Galicia. There are delighted to accompany on the journey at the winery. This is not by chance, since El Camino brought with it a legacy to which the winery wants to pay tribute. This special location in El Bierzo has given the winery the self-satisfaction of carefully growing the native grape varieties: Mencía, Godello, and Dona Blanca. The aim is always to transmit terroir, sensitivity, and elegance in the wines.

Godelia's great virtue lies in the fact that it was born as a passion at the end of 2009. It is a love for nature that led the García Rodríguez family, the founders of the winery, to give an outlet to their enthusiasm for viticulture in El Bierzo. It is a dream come true, a winery in El Bierzo that creates value and a future for the region, a legacy through its wines. It's about not being satisfied until to create a masterpiece, with a healthy amount of excitement, dedication, and effort. All this, to achieve excellence.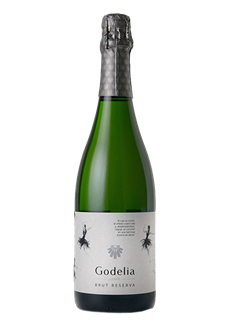 Brut Reserva
Color
Grapes
Regions
Producers
Producers