od pobřeží k pobřeží
od Atlantického oceánu až po Středozemní moře
od Albarino po Monastrell
Grape Tinta de Toro
It is the star grape of the region. Some studies consider that it could be the Spanish variety "Tempranillo" whose adaptation to the soil and climate of the area, over the centuries, allows it to be considered as a native grape with its own characteristics. This variety occupies most of the 8000 hectares under the D.O. Toro.
A red variety native to the Community of Castilla y León, specifically from the DO Toro, where the importance of wine was already confirmed at the beginning of the 16th century when the laws of Toro were proclaimed, which already ordered, regulated and controlled viticulture. Although it is known that the introduction and first cultivation of Vitis vinifera in the Duero river basin is due to the Romans.
This variety is adapted in the Duero basin, at an altitude of 700 m, among poor soils, alluvial soils of sands, gravel and gravel. The bunch size is medium, compact and cylindrical. With small shoulders. The berry is dark blue-purplish in color, medium in size, spherical and has a thick skin.
The Tinta de Toro produces concentrated bunches, with a good anthocyanin level and high alcoholic power. The wine of the Tinta de Toro variety is a wine with shades of purple to vermilion, with aromas of red fruits. In the mouth they are strong, voluminous but with a sweet finish. The wine with Tinta de Toro grapes supports prolonged aging in optimal conditions.
The red wines of Toro pair with elaborate and forceful dishes due to their concentration and magnificent structure.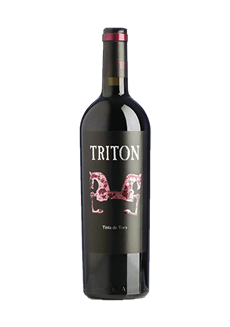 2017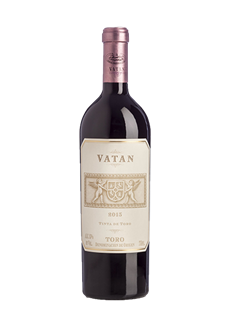 2019
Color
Grapes
Regions
Producers
Producers