od pobřeží k pobřeží
od Atlantického oceánu až po Středozemní moře
od Albarino po Monastrell
El Tanino Bodegas
BODEGAS EL TANINO is located in the emblematic place of Los Altos de Santiago in Hoya Gonzalo, province of Albacete.

Established in January 2006, the winery is made up of partners from the municipalities of Hoya Gonzalo, Chinchilla de Montearagón, Bonete and Pozo Canada, among which a production of approximately 3 million kilograms of grapes is concentrated, of which, about 80% correspond to the Garnacha Tintorera variety, with the rest being produced from varieties such as Syrah, Petit Verdot, Merlot, Cabernet Sauvignon, Sauvignon Blanc, Macabeo and Chardonnay

The main objective of the winery is to work with love and effort in viticulture. We take care of the vines in all the stages of the plant, from the vegetative period to ripening, in this way we obtain and select the best grapes from vineyards grown at 970 m s. n. m. where the weather and the type of soil provide quality and distinction to all our wines.

The Garnacha Tintorera, despite being the most unknown, has shown an optimal aromatic and polyphenolic potential for aging in barrels.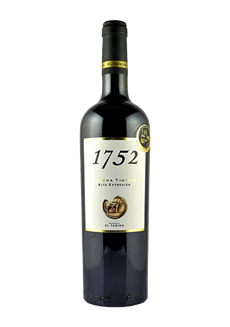 2017
Color
Grapes
Regions
Producers
Producers